FREQUENTLY ASKED QUESTIONS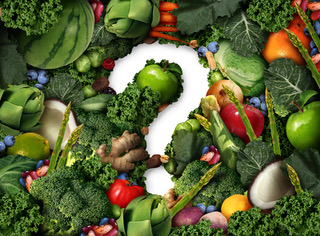 I'm happy to answer your questions!
Q: What is a Health & Lifestyle Coach?
A Health and Lifestyle Coach is trained to provide dietary advice and help individuals set and reach their wellness goals. Using food choice, exercise tools and common sense principles we establish healthy, sustainable habits. Health coaches do not give medical advice, prescribe drugs, diets, or nutritional regimes, or diagnose any health conditions. We offer ideas, encouragement, and provide the inspiration and momentum for you to stay on course all in accordance with any plans prescribed by your licensed doctor, registered dietitian, and/or certified nutritionist (each, a Health Care Provider). While we might work with your Health Care Provider, we are coaches and do not replace the medical and technical expertise that only your Health Care Provider can provide. Further, the Coaching Services are not to be construed or understood to fall into the category of professional psychological counseling or psychiatric services.
Q: Do I have to be or want to be vegan or plant-based to use your services?
Not at all! I an happy to coach clients on increasing whole and plant-based food options into their diets. The client has the ultimate choice as to what dietary habits they choose.
Q: Can I use FSA/HSA to pay for your services?
I recommend those interested in using FSA/HSA for health coaching payment contact their employer or individual programs for advice. In many cases, clients may potentially qualify for FSA/HSA health coaching reimbursement if they have been referred in writing by their healthcare provider as part of their recommended treatment for a specific medical condition. Once approved by their FSA/HSA, clients submit their paid receipts for health coaching for reimbursement. JLD Coaching does not bill FSA/HSA programs and cannot accept FSA/HSA credit card payments for health coaching services.
Q; Is there a way for me to sample your coaching before I hire you?
Yes - fact I encourage you to do just that! I offer a complimentary Coaching Session so that not only can you get all your specific questions answered about what coaching is, but you can spend some time with me and experience a little of what coaching is like. It's a no-obligation 45 minute phone call to help you decide whether wellness coaching with me is right for you. Contact me to schedule a free session.
Q: Do I have to have a serious health issue or illness to benefit from a Health and Wellness Coach?
No. In fact, I work with many clients who have no major issues but simply want to learn how to eat healthier and incorporate more vegetables into their diets. I also work with clients who feel good as as they are, but want to find ways to feel even better!